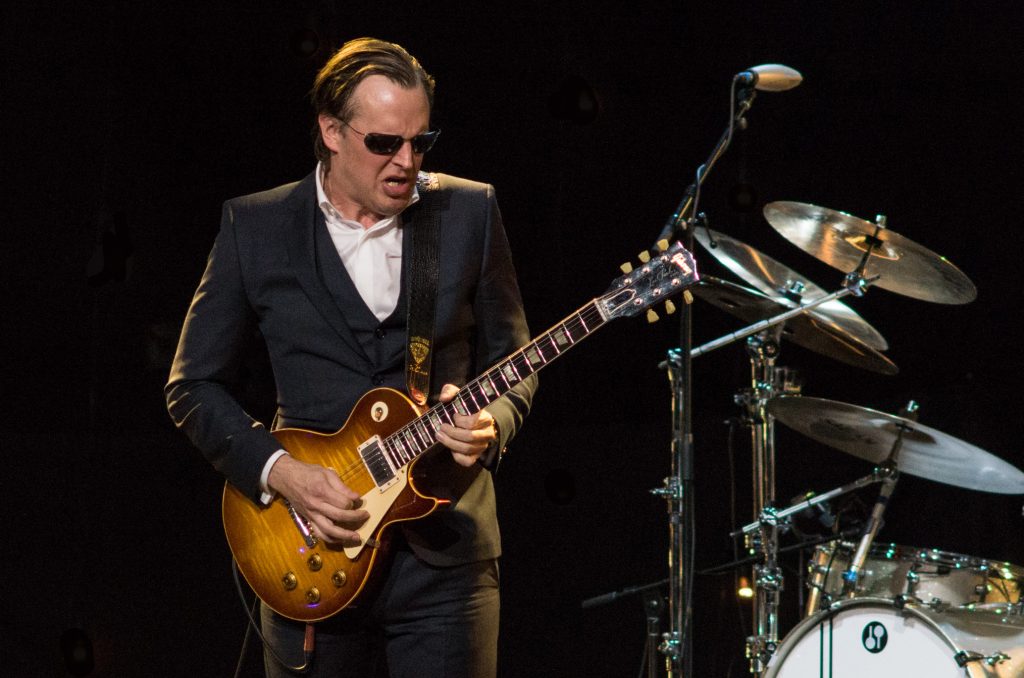 Joe Bonamassa is regarded as one of the greatest blues guitarists today. He has performed with many great guitarists such as Eric Clapton, Buddy Guy, and Derek Trucks. Joe has a massive collection of gear.
This article contains Amazon Affiliate links. Visit disclosure for details.
---
Guitars: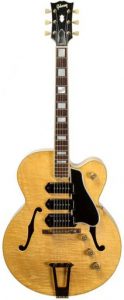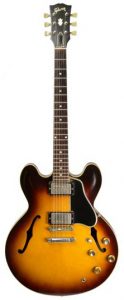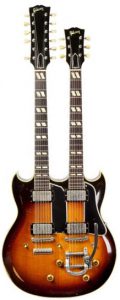 Picks and quotes from Joe's Collection (left to right):
Gibson Les Paul Standard 'Principal Skinner' 1959 – "My desert island guitar for a long time until 'Snakebite' knocked it off the ledge." One of his favorites which he uses daily.
Gibson Les Paul Standard 'Carmelita' 1959 – "… sounds very good and it is very flame-y. It is the flameiest burst I own."
Gibson Les Paul Standard 'The Runt' 1960 -"… of the four 1960 Les Paul Standard guitars I own this is among my favourites."
Gibson Les Paul Standard 'Blackburst' 1960 – "To see it in person is quite the sight! I am never scared of guitars, but for this one, I might make an exception."
Gibson Les Paul Standard Goldtop 1954 – "I just played this guitar on the Three Kings tour and it killed my 'burst… Shows ya what I know! P-90s rule!"
Gibson Les Paul Standard 1952 – "Not a perfect guitar in the slightest, but the guitar that started the revolution and the forecast for things to come."
Gibson Les Paul Custom 1953
Gibson SG Special 1962 – "Bought in a pawn shop in Ft Wayne, In. Killer in every way. I am not a fan of SG Standards at all! "
Gibson ES-5N 1952 – "I have three ES-5 guitars, but this one is the best. It's essentially an ES-350 thick body with an extra P-90, but it's the early BB King guitar, 'cause he wanted to be T-Bone Walker."
Gibson ES-335 1961 – "…I have used this guitar on many records and tours including the Muddy Wolf [At Red Rocks] DVD last year. A very special guitar to me."
National Guitars Bobbie Thomas 1968 – "…just a crazy-low production signature model from National of Chicago for a local Chicago guitar hero… Look him up."
Gibson EDS-1275 'Electric Double Spanish' 1958 – "It sounds fantastic, and quite frankly, Gibson should have experimented further with the spruce hollowbody concept, because they are some of the greatest-sounding guitars of that era."
Gibson Flying V 'Amos' 1958 – "It's probably the most historically import guitar I own. In the korina world, provenance is everything. This guitar has a cargo ship full. A truly awesome instrument that I am proud to own."
Gibson Firebird I 'Treasure' – "This guitar was loaned to my by a fan… who won't take it back. He bought it new in 1963. I immediately named it treasure because it's one of my prized possessions in my collection."











Fender Stratocaster Blonde 1963 – "I own five Blonde Stratocasters: a '56, two '57s and two '63s. This guitar is by far one of the best, if not the best rosewood Stratocaster I own."
Fender Stratocaster Sunburst 1963 – "My ole keeper from my teenage years. I bought this guitar in 1993 at the fall Philly guitar show for $4,200."
Fender Stratocaster Blonde 1956 – "Ash body, Bakelite parts and the best neck I have found on a 1956 Stratocaster."
Fender Stratocaster Howard Reed Black 1955 – "I had pictures of this guitar on my wall as a kid. It was featured in Guitar World's Collector's Choice in April '88. It has been in many books, and is widely considered one of the very first if not the first black Stratocaster guitars ever made."
Fender Esquire Custom 1960 – "One of the best Fender guitars I own. Something about simplicity. It does one thing. It does one thing very well. I play it when I need reminding of the keep-it-simple method."
Fender Telecaster: The Steve Cropper-Caster 1960 
Fender Telecaster Ex Terry Reid 1952 – "Terry is a friend of mine and a rock legend, in my opinion."
Fender Nocaster with a PAF 1951 – "My friend Keith Nelson wants this guitar, and if I never gave it a second look he would own it. It is my go-to studio guitar; it is my go-to 'Tele', so to speak."
Fender Broadcaster 1950 – "Before the Telecaster and Nocaster, there was the Broadcaster."
Fender Jazzmaster Sea Foam Green 1966 – "This guitar is mint and fantastic as an instrument; throw in the Sea Foam factor, and it makes it one of the most expensive 'surf guitars' out there."
Grammar Johhny Cash Model 1969 – "A super-rare, great-sounding acoustic guitar that is probably the rarest guitar I own. I have a pair of them, so two of the rarest guitars I own."
More Guitars:
Martin O-17 Acoustic 1932
Gallagher Doc Watson Model 1978
Gibson ES-335 Joe Bonamassa Signature Model
Gibson ES-345 1960
Gibson ES-355 2015
Gibson ES-345 1959
Gibson ES-355 1969
Gibson ES-355 1972
Gibson Joe Bonamassa Bonabyrd
Les Paul Joe Bonamassa "Tomato Soup Burst" Signature Limited Edition
Alvarez WY1 Acoustic
Music Man Double Neck
Joe Bonamassa has many more guitars. He mainly plays Les Paul Guitars.
---
Amps: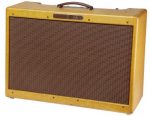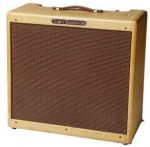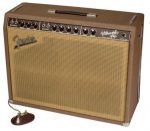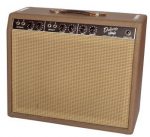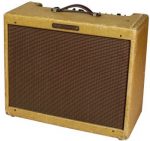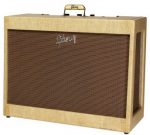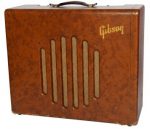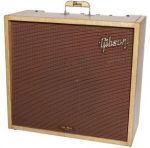 Picks and quotes from amp collection (lest to right):
Fender High Power Twin 1959 – "The cleanest tweed amp I have ever seen. I have some really clean tweed amps, and this screams past it."
Fender Bandmaster 1957 – "It has three 10s, and it just screams."
Fender Vibroverb 1963 – "I have two original brown Vibroverbs, but the one in the picture sounds the best. Imagine a great tweed amp with reverb."
Fender Deluxe Amp 1962 – "Desert island amp – all you need right there…"
Fender Super 1958 – "A stellar tweed amp with the perfect amount of headroom"
Gibson GA-83S – "The Gibson amp you never heard of that actually exists… and the wheels are original."
Gibson GA-75 – "Best-sounding amp you never heard of."
Gibson GA-40 Les Paul – "The matching amp to the Les Paul Guitar. Great overdrive and cheaper than the Fender counterpart."
More amps, which he uses live:
Dumble Overdrive Special – with Dumbleator
Marshall Silver Jubilee
Van Weelden Amps
Joe usually uses four amps when performing for different tones.
---
Effect Pedals:
Dave Friedman Splitter
Hughes & Kettner Rotosphere
Ibanez Tube Screamer TS808 – His main overdrive / gain
KLON Centaur
Korg G4 Toneworks
Roland AF-100 BeeBaa Fuzz
Rodenberg GAS-789 NG
Tonebone PZ-Pre Acoustic Preamp
Way Huge Overrated Special – One of his Favorite Pedals
Way Huge Ringworm
---
Other Gear:
---
Sources: Joe Bonamassa Website, Premier Guitar, Joe Bonamassa Review, Instagram, Rig Rundown 2014, Interview, Backstage Tour, Premier Guitar Three Kings, Premier Guitar Rig Rundown, Dunlop