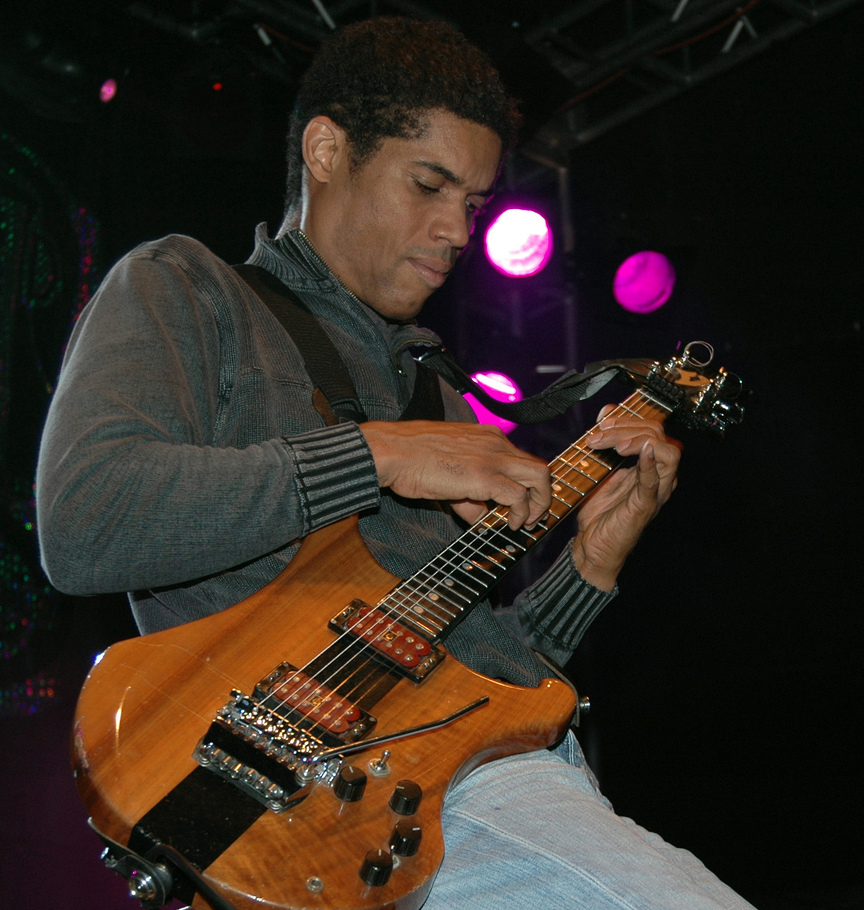 Stanley Jordan is a jazz guitarist who can play two guitars at the same time using his unique tapping technique. It blew me away the first time I saw a video of him playing Autumn Leaves with his trio. Stanley uses a very specific gear setup for recording and performing.
This article contains Amazon Affiliate links. Visit disclosure for details.
---
Guitars:

Vigier Arpege Series II (with a flat fingerboard) – This is Stanley's main guitar which he has been using for over 25 years
Casio PG-380 Midi Guitar Synth – He had one of these Midi guitars back in the day
Starr Labs Ztar – Guitar Midi controller with a bunch of buttons which he could use like a piano
Ibanez Artcore Semi-Hollow
---
Amps:

Sometimes, Stanley just goes direct into the monitors to get a fuller sound that isn't focused on the mid ranged frequencies like guitar amps.
Focusrite ISA 430 MkII – He uses this preamp for recording and some live performances. He likes the sound and compression from this preamp.
Vox AC30 – His prefered amp
Mesa/Boogie
Roland JCM-120
---
Effects:
Stanley used to use much more effects such as wahs, Midi sounds and other effects, but now he keep his setup simple and minimal.
Lexicon PCM96 Surround Reverb
---
Sources: Guitar.com Interview, Ztar Video, Vigier Guitars
Watch his amazing rendition of Autumn Leaves: