Bill Frisell may be the biggest gearhead in jazz. He is a jazz guitar maestro known for experimenting with effects and incorporating many different genres with jazz. With the amount of gear he's used I could only expect Kurt Rosenwinkel to match him in terms of gear. Bill has gone without effects on just as many sessions as he does without effects. He likes to keep things musical. Read more to find out Bill Frisell's Gear.
This article contains Amazon Affiliate links. Visit disclosure for details.
---
Guitars:
In this video, Bill talks about his current guitar, guitars he's owned and about his effects. He mainly uses telecasters and feels "most at home" on telecasters.
Guitars he uses or has used:
---
Amps: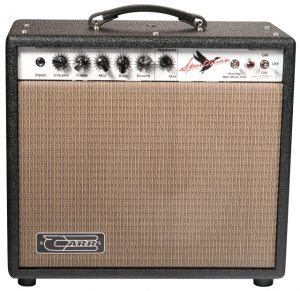 Bill usually uses a Fender Deluxe Reverb when performing live. He uses a vintage Gibson GA-18 and other amps at home.
---
Effects: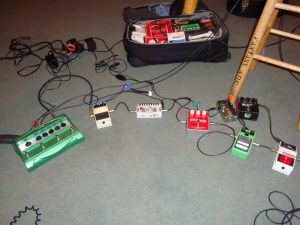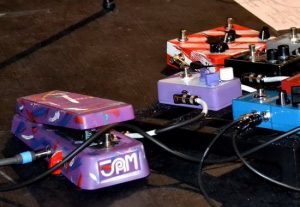 His pedalboard in the video in the beginning is more or less his current setup.
Effects he uses or has used:
Aguilar Audiolex
Boss TU-2 Tuner
Digitech PDS-8000
EHX 16-Second Delay (discontinued)
Guyatone VT-X Vintage Tremolo
Lexicon MPX 1000 Reverb
Line 6 DL4 Delay – one of his favorite delays
Roland GR-300 Synth
Way Huge Electronics Ringworm Ring Modulator
---
Other:
---
Sources: Premiere Guitar Interview, Guitar World Interview, Guitar Player Interview