Mathew Stevens is a modern jazz guitarist who has worked with notable contemporaries such as Christian Scott and more recently, Esperanza Spalding. He has recently released his debut album, Woodwork in 2015.
Matthew has an array of gear which can change depending on who he is performing with.
This article contains Amazon Affiliate links. Visit disclosure for details.
---
Guitars:
---
Amps: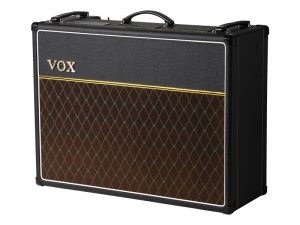 Vox AC-30 (Greenback Speakers) – Matthew endorses Vox amps. He sometimes uses a stereo uses a setup.
---
Effects:
---
Sources: Strymon Interview, Matthew Stevens Instagram, Matthew Stevens Youtube