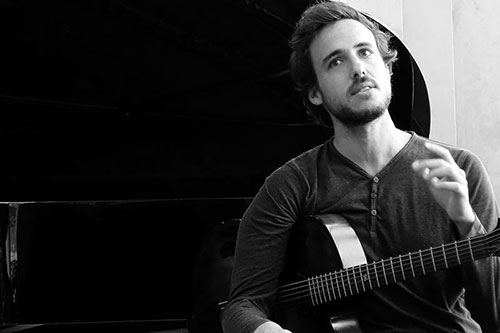 Updated Dec 2, 2018
Gilad Hekselman is an Israeli guitarist based in NYC. He has recorded albums as a trio as does much of his work as a trio. He uses an array of gear with several different guitars and effects. Read more to find out Gilad Hekselman's Gear.
This article contains Amazon Affiliate links. Visit disclosure for details.
---
Guitars:
So nice to see the girls getting along so well. #hardtochoose#goodproblemspic.twitter.com/92zIedvMC3

— Gilad Hekselman (@GiladHekselman) March 9, 2016
Guitars:
Victor Baker Guitar (hollowbody electric guitar). He also uses other Victor Baker Guitars.
Moffa Guitar – I saw him using one at a gig in Summer 2018 (See photo below).
Ibanez Talman (white electric guitar)
Gibson Howard Roberts (acoustic looking guitar)
Moollon T Classic (telecaster guitar)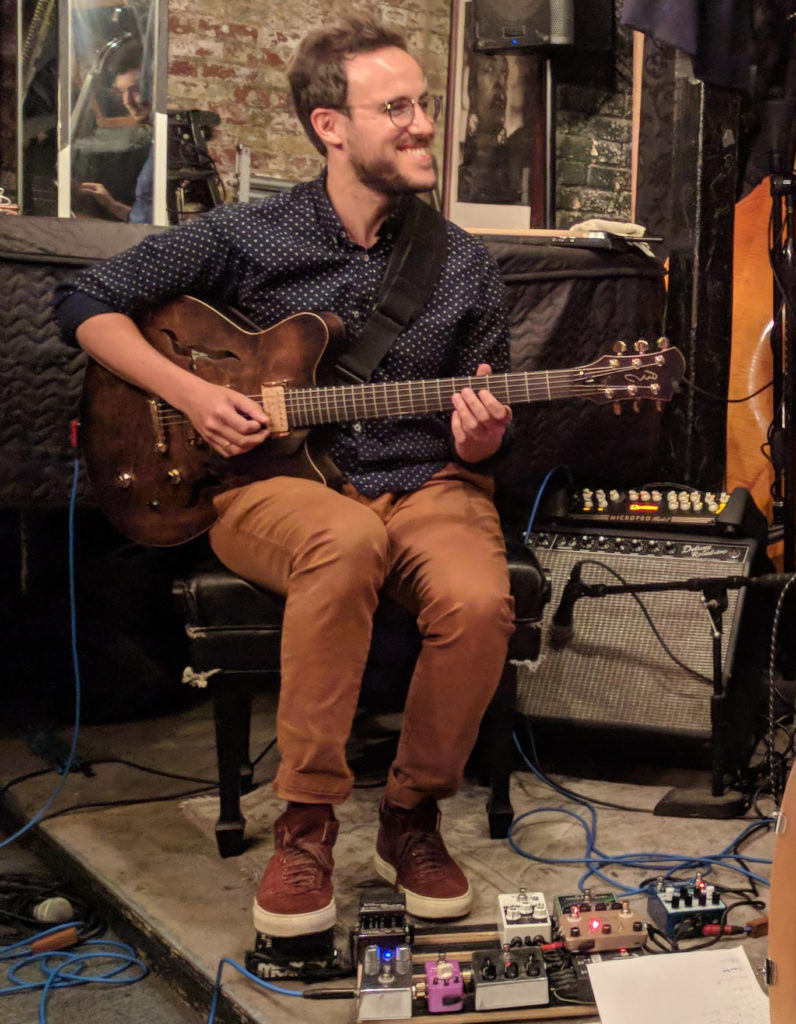 Other Guitars:
He uses a Fender Telecaster in the video above.
---
Amps: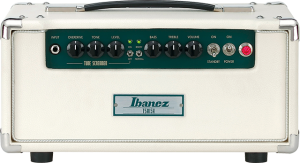 Tone King Comet 40 (discontinued)
---
Effects:
Update: I saw Gilad Hekselman trio at Jazz Standard in January, 2017. His pedalboard is now a bit different: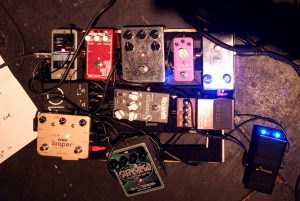 Update 2: (2/16/18) Gilad performed at Smalls in Feb 2018 with a few changes to his pedalboard: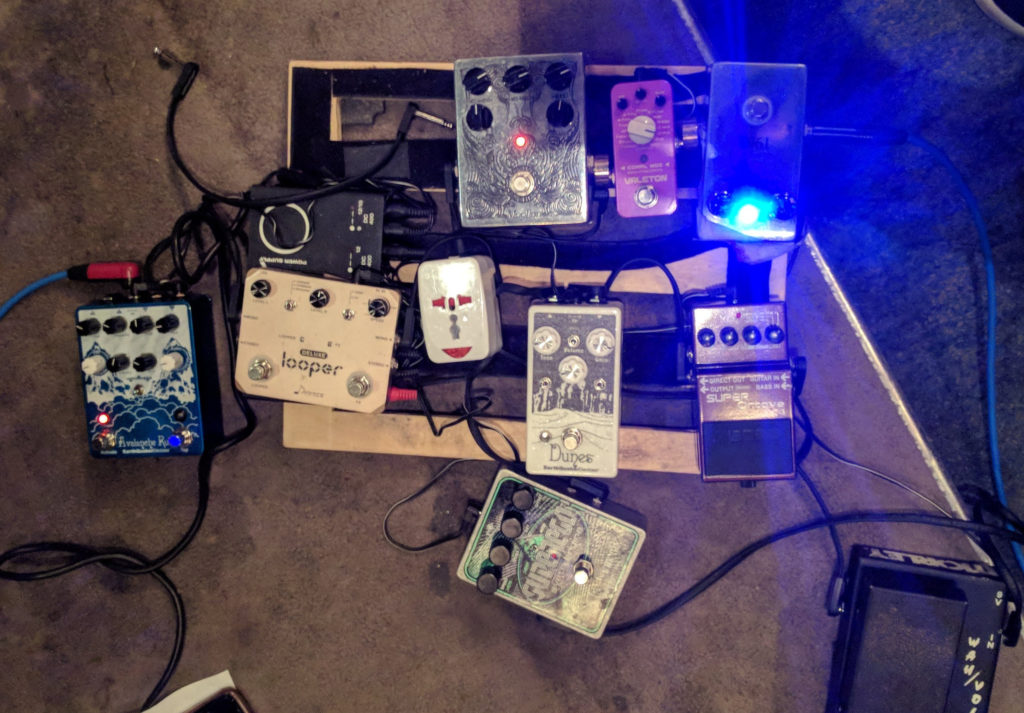 Effects he uses or has used:
---
Other:
Picks:
Strum N Comfort Picks Gilad Hekselman Signature.