Lage Lund is a jazz guitarist based in New York. He is rising in the jazz scene as one of the most musical and talented artist of his generation. He likes to keep his gear setup simple and portable.
This article contains Amazon Affiliate links. Visit disclosure for details.
---
Guitars:
In the photo above he uses a 1959 Gibson ES-350 (discontinued).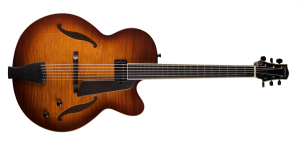 He uses a custom Schottmueller guitar (right) and a Sadowsky Jim Hall guitar and other Sadowsky guitars.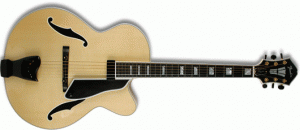 He also uses a Fender D'Aquisto which is a hard to find guitar.

Lage also use a D'Angelico EX-DH.
---
Amps:
From Interview
---
Effects:
He likes to keep things simple using mostly  tuner, delay, reverb, and volume pedals.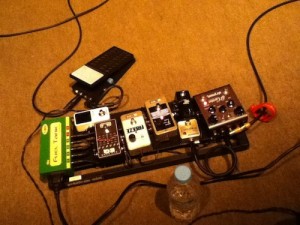 Effects he uses or has used:
---
Strings:
He mentioned he likes Thomastik Strings on Facebook.